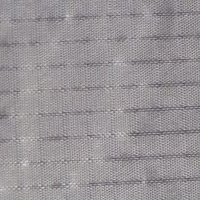 Non Breathable — Traillix B
Lightweight ripstop nylon 6 fabric, PU-coated on one side. Carefully selected to be waterproof after prolonged use.
Porch connector (PCT patent)
The tent porch connector is necessary for tent models without a porch sleeve and makes it possible to attach the porch.
New feature 2012
On 2012 Zirkon and Safir tent models. A porch sleeve (PCT patent) will be standard on the 2012 Zirkon and Safir Nordic tipis. The advantage is that a porch connector will not be needed in order to attach a porch. It will look neater, be lighter and make the attachment easier.
For the Onyx model and for all those customers who have already bought a Moskoselkåta or a Tentipi® Nordic tipi, a porch connector will be available.